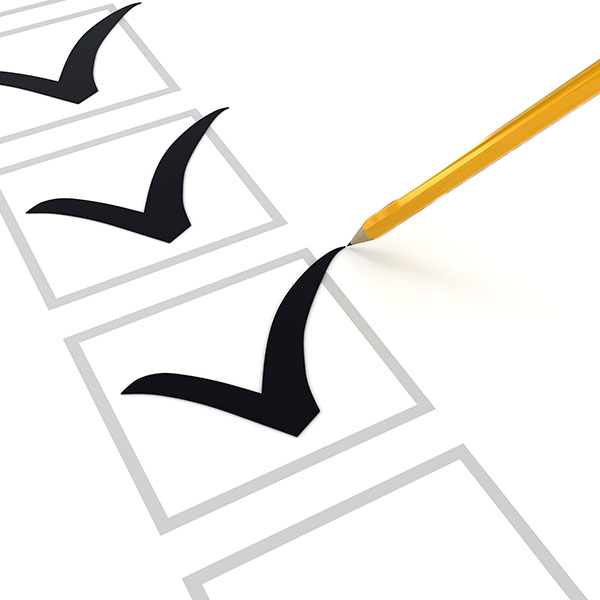 At Ray Litwin's Heating & Air Conditioning Inc we strive for 100% satisfaction in everything we do. We value your opinion and invite you to tell us and others about your experience with us. Please take a few moments to tell us what you think by leaving us a review here on our website or on any of these popular review sites or social networks.
Read what other customers have said about us.

All trademarks or brands on this page are registered by their respective owner and are not affiliated with our company, nor do they endorse or sponsor our products or services.
Reviews of
Ray Litwin's Heating & Air Conditioning Inc
(Based on 79 rated reviews)
30-Oct-2023
Product or service reviewed: Water Heater, Boiler
Absolutely fantastic! From the salesperson to the office staff to the installers, you could not ask for a better experience. All my questions and concerns were answered professionally with the focus on what is best for the customer. The team was prompt, courteous, and a pleasure to do business with. Installers were knowledgeable, on time, clean, and attentive to detail.When I had a problem they were there to fix it that day.Great experience and look forward to them maintaining my system. Could not ask for a better company. I am IMPRESSED.
Patricia Ann Braender
Washington Crossing
20-Sep-2023
Product or service reviewed: Carrier 4 and 2 ton heat pumps with oil backup
I want to thank Litwin heating and air for the prompt removal and install of our 2 and 4 ton units. From the estimating to the removal and installation was a perfect 10! Every employee from start to finish were Professional, neat and courteous! Ive lived in Levittown my whole life and watched as this business grew and thrived.I will surely be recommending you!!!
Sharon Allen
Levittown pa
14-Aug-2023
Product or service reviewed: A/C and heater
Ray Litwin is an amazing company. The technicians are friendly and very knowledgeable. Avenrowe community loves them. They have 40%of our community. I would never use another company.
June s. Morris
Fairless hills
21-Apr-2023
Product or service reviewed: New furnace and coils
Excellent and timely service!
06-Apr-2023
Product or service reviewed: Ductless Split System Air Conditioning
We like how we were kept informed from start to finish. The installers were very professional and satisfied all our concerns.
09-Feb-2023
Product or service reviewed: Carrier 25HPB636 Heat Pump, FV4CNBOO5L Air Handler
Kyle Ryan and Chris did the install in one day as promised including removing the old system and having it hauled away within hours. They arrived on time and worked non stop until install was completed, and then went over the the essentials of how the system works and how to operate the smart thermostat that came with it. They were very professional and answered any questions that I had in a courteous manner. You could tell these guys were happy employees, and that means a lot to me when work is being done on my home. Judy in finance was a joy to do business with also and answered the questions I had about payment, rebates, and warranty registration. I can not remember the names of the other guy and gal that worked in the other office but they were very helpful and courteous as well. I am very happy with the Heat Pump that Litwins installed a month ago as it has saved me $$$ on my energy bill. I still have an oil fired furnace as back up but use very little oil anymore. I highly recommend Ray Litwins and the Carrier products he installs.
31-Jan-2023
George gave excellent help to us in our tricky boiler situation! He was super helpful and gave us a way forward!
26-Oct-2022
Product or service reviewed: replaced HVAC system
Very professional company from the estimate to final install every person was polite and professional. Great company!
07-Sep-2022
Product or service reviewed: Ductless mini split
Installation team was top notch. On time, great work, very happy with our purchase. Would highly recommend.
28-Aug-2022
Product or service reviewed: Mitsubishi Split System
The Installers were very professional and courteous. They went above a beyond with the service. The Technicians cleaned up thoroughly each day when the finished. Everything was explained to me every step of the way. I cant thank them enough for making the installation seamless.
Coletta Semler
Levittown PA
03-Aug-2022
Product or service reviewed: Olson/Carrier 14SEER 2.5 ton Olson UML80A Oil Furnace
The installers arrived on time and removed my old system and replaced it with a more efficient one. The guys protected my floors and cleaned up thoroughly when done. They worked continuously without taking any breaks until the installation was complete. Then they took the time to explain the new system and how it operates and offered tips and suggestions on how to maintain it. Really top notch service by knowledgeable technicians! The system is working perfectly and is QUIET compared to the old one. Been using Litwins for service for several years and trusted them to replace a truly major component in my home!
Steve Hottinger
Bristol, PA
01-Aug-2022
Product or service reviewed: Central air system installed
The 2 gentlemen that completed the installation were wonderful. Professional all the way! This company provided amazing customer services from the moment I reached out to this company from Noel, to Ryan, to Sean, to Michele, to Chris and his partner for the installation (sorry, didnt get his name). They remained in contact with me every step of the way. My questions and concerns were responded to. I highly recommend this company!
25-Jun-2022
Product or service reviewed: Installation of new HVAC system
Quite happy with everything. Staff arrived at agreed time, and removed the old oil burner and installed new equipment. Staff were quite knowledgeable and cooperative, and did a first class job and cleaned up after themselves. I would be more than happy to recommend Ray Litwin's to anyone who asks.
05-Apr-2022
Product or service reviewed: Burnham Boiler
Said it would take two days to install - done in less. Went above and beyond to install a brand spanking new boiler in a 150+ year old house. The best!
Mike Brosnan
Morrisvile, PA
19-Mar-2022
Product or service reviewed: Air conditioner
We could not be more pleased with our experience with Ray Litwins. Matt Litwin came to our house to go over all of our options and could not have been more professional or courteous. When the team arrived to install our new air conditioning unit, they were polite, professional, friendly, and very nice to our dog, who loved the extra attention. They were careful to clean up any messes behind them and answer any questions we may have had. We will definitely be using this company again for all of our HVAC needs!
Michael Curnew
Yardley, PA
08-Mar-2022
Product or service reviewed: Furnace/Oil Burner
Great customer service and professional technicians who were very knowledgeable. They did great work and completed a job in a timely manner. Very much appreciated!
07-Mar-2022
Product or service reviewed: Gas hearter
Getting everything together contacting someone for the chimney liner, removal of oil tank. All coming together fantastic and most of all answering all my questions in a timely manner.
21-Feb-2022
Product or service reviewed: Carrier heat pump install
Very satisfied for the professional installation. Techs were knowledgeable, professional and very informative about my new purchase.
04-Jan-2022
Product or service reviewed: Install Carrier Infinity Heat Pump
Ray Litwins Heating and Air Conditioning is a very impressive company in terms of efficiency and quality of work and honesty. We have been happy with their work when they installed our first Carrier Infinity Heat Pump a couple of year ago. Last week they installed a second Carrier heat pump for our home. We continue to be impressed with their excellent professionalism, skill, and efficiency.I discussed with several A/C companies to install our first heat pump. That is when I first met Matt Litwin. Right away, I felt I was dealing with an honest person and decided to choose Ray Litwins Heating and Air Conditioning. They have not proven me wrong. They have also done a thorough job whenever they came to service our first unit. Ammanuel M.Yardley, PA
Ammanuel Mehreteab
Yardley
27-Dec-2021
Product or service reviewed: Carrier Propane Furnace and Dual Fuel Heat Pump
Matt was very thorough in his estimate and took the time to answer all of our initial and follow-up questions. The installation team was very professional and did an excellent job with the install. They took the time to lay down drop cloths throughout the house to ensure they didn't track any dirt or debris through the house. We got multiple estimates and Ray Litwin's offered a competitive price for a superior product. I would recommend Ray Litwin's HVAC to family and friends for sure.
John Colonna
WASHINGTON CROSSING
13-Dec-2021
Product or service reviewed: Heating conversion
Very late on this review, our service was in the spring. We used Rays to completely convert us from oil to mini-splits and we highly recommend them. A team of guys were here maybe 2 1/2 days, were very knowledgeable and professional, and did a great job including cleanup inside and out. All in all a great experience
08-Dec-2021
Product or service reviewed: Mitsubishi Electric Porch Unit and Carrier Central Air
Just wanted to take a minute to applaud the service department at your company. They are very knowledgeable of their products. They came into our home on time, clean, courteouse and efficient. From day one, meeting with Matt, dealing with the office staff and the service installers, we have been more than happy.. We will recommend your company as my brother recommended you to us. Keep up the good work. We truly appreciate it.
Gary & Kathleen Lynch
Levittown, PA
03-Dec-2021
Product or service reviewed: New Boiler/heating System Install
Ray Litwins was nothing but professional. I would recommend them to anyone. I am very new at the boiler/heat situation in our home. Everyone I spoke with really took the time to make me feel comfortable and truly help me understand what they were doing and why I needed the service I needed. I sometimes feel like I get taken advantage of because I am so unfamiliar with this system, however with Ray Litwins not one time did I feel that way. Honest people. Honest company and honest pricing. Installation guys who came to my home made me feel very comfortable while they were in my home and made sure to put down sheets on the ground when they walked in my home so they wouldnt mess up my carpeting. I truly appreciate everything Ray Litwins has done and will always use them!
Olivia Thomas
Levittown, PA
23-Nov-2021
Product or service reviewed: Boiler maintenance
We've had Litwin's maintain our AC and boiler over the past couple of years, and I see us sticking with them for life. This fall, we had some issues with the boiler, and they came out a couple of times, spent a lot of time and effort on the machine, and ultimately got the job done. We really appreciate the service and the communication, especially in this difficult environment and busy time of year.
21-Nov-2021
Product or service reviewed: Carrier heater and air conditioning
From my initial contact until the completion of the work was a very pleasant experience. The sales staff, office personnel, and technicians where knowledgeable and extremely helpful. It was an easy and smooth process with everyone on the same page, a seamless process from beginning to end. After reviewing 7 competitors, Ray Litwin heating and air conditioning was the right decision. My thanks to all of you!
16-Nov-2021
Product or service reviewed: AC repair then purchase new unit
I had 100% confidence in their recommendations and workmanship. We are loyal customers and would not call anyone else. Trustworthy means ALOT!
15-Nov-2021
Product or service reviewed: Carrier Heat Pump
While the service from the folks at Ray Litwin has always been Five Star, the recent sale and installation of a new heat pump was extremely well done. Everyone I encounter at Ray Litwin is pleasant, helpful and very professional. One of the best companies I have ever encountered. Great job!
01-Oct-2021
Product or service reviewed: Ductless Heating & Air Conditioning
My entire experience with your company has been wonderful. From office staff to technicians. All were very knowledgeable and we were well pleased with installation and all the paperwork from the office was completed in an efficient manner. Technic Our entire experience with your company has been wonderful. From office staff to technicians. All were very knowledgeable and we were well pleased with installation and all the paperwork from the office was completed in an efficient manner. Judy was wonderful. Technicians and office were always willing to answer any questions. Could not do enough for us.
28-Sep-2021
Product or service reviewed: Carrier mini splits
The instillation process went extremely well and the crew did a fantastic job and were very knowledgeable and informative answering all my questions. They did an awesome job!! I definitely recommend these guys, they are a great crew from the office personnel to the men on the job!
Mary Albinski
Levittown Pa
03-Aug-2021
Product or service reviewed: 3 Ton Carrier Infinity Heat Pump/Air Handler and UV System
Prompt, Courteous and Knowledgeable. Excellent..
30-Jul-2021
Product or service reviewed: Mitsubishi ductless air conditioning
The crew that came out to my house was awesome. They asked my questions and kept me informed during the installation. They were all friendly talkative and knowledgable. There was a crew of 6 that came out and busted their tales on a hot day to get the bulk of the work done. Then they returned the next day to finish and answer anymore questions that I may have. I could have asked for a better company and crew to do the installation. Also a big shout out to the girls in the office.
22-Jul-2021
Product or service reviewed: Ductless air/heat
Guys just finished up removing old oil heat and installing new ductless system. Great experience, guys were extremely professional and knowledgeable. I would definitely recommend litwins to anyone. Thank you and I appreciate the hard work.
30-May-2021
Product or service reviewed: HVAC installation
Before contacting Ray Litwins company, I already had ongoing issues with previous HVAC installation and other contractors and I was very skeptical about contractors services quality. Ray Litwins crew changed my mind. First, I was impressed with team coordination: six (or more) men were working(!) on HVAC inside and outside at the same time. Also surprised with paying attention to details: replacing rusted breaker and connection boxes, pump, piping. I didn't ask them and didn't expect they will do it. They were knowledgeable, responsive, friendly, honest, professional. Highly recommended! Thank you for quick response and great job!
Victor Dragun
Morrisville, PA
09-May-2021
Product or service reviewed: Mitsubishi cooling system
Id give this company 10 stars if I could. The amount of knowledge, respect, curtiosy, and craftsmanship these guys have will make any homeowner completely at ease. Matt Litwin and his crew of employees had recently installed multiple ductless A/C units at my new home and I couldnt be happier. The system is so quiet that I forget theyre in my house as Im comfortably cooled in my house. Id recommend it to anybody and ONLY recommend LITWINS to install it. Another job well done for the Pirollo family. Thanks again guys. You will always have my business
Robert pirollo
Levittown,PA
04-Apr-2021
Product or service reviewed: A/C system & Whole House Generator
Great to work with, extremely knowlegable and responsive. Pricing fair, gives you options to choose from. We needed a complete over haul of our Central AC and a new whole house generator, Matt arranged everything, coordinated a new deck to be built to "house" the new units, crew super friendly and respectful. The whole experience was hassle free, HIGHLY recommend!
Bruce O
Washington Crossing
27-Mar-2021
Product or service reviewed: fully replaced heater furnace and A/C unit
Fast and great service. Ray Litwin's crew absolutely know what their profession and operated with care. Our HVAC was old and we knew it needed to be replaced and they did not try to up sell us like some other companies do. The proposed equipment was what we needed for our house. We also used them a few months ago for an emergency water heater issue. They replaced the unit the same day, again with the right equipment and fair price. I would never hesitate to refer Ray Litwin's!
Sharon & Len
Hulmeville, PA
01-Feb-2021
Product or service reviewed: Replacement Unit / Carrier
Please use Ray Litwin's for your heating and cooling needs! We had a major issue with our home warranty company, and they refused to replace our unit. After calling Ray Litwin's for a third opinion, we decided to use them to replace our unit instead of fighting with our home warranty company, and we are so happy that we did! They came out within a day or so, after making our initial appointment to have our unit looked at. Once they confirmed we needed a new unit, Matt came to our home to go over all of our options the same week. He was very professional, knowledgeable, honest, and not pushy to make us feel like we needed to purchase a unit we did not need. Once we decided on our unit, we were scheduled for our install within a few days of making our decision. On install day, all of the guys showed up right on time (8am), and had our entire unit replaced by 2pm that afternoon. Everyone was very friendly, professional, and clean. They were quick but also took their time to make sure everything was working and hooked up correctly. We could not be happier with our service, and will continue using them for our maintenance each year. Highly recommend their service!!
18-Dec-2020
Product or service reviewed: Mitsubishi mini split system
These guys are awesome! I couldn't be happier with my whole experience with Ray Litwin's. I was shopping for a new mini-split system install with 2 heads. Matt came out quickly to give me an estimate, hey offered a competitive price, and installed everything in a timely manner. Install day was cold and raining, and the entire crew was still upbeat and friendly. Besides that they were professionals who clearly knew what they were doing, and did it well. Upon completion everything was cleaned up perfectly. Highly recommended!
30-Nov-2020
Product or service reviewed: Ductless mini splits
The team was amazing. Friendly to our dog, helped us repair our attic door, and installed everything perfectly.
20-Nov-2020
Product or service reviewed: Split Heat/AC Pump installation
This is the first time I engaged Ray Litwin's company. They were professional, competitive, with a high quality work. Despite the COVID times and the challenges that comes with it, they are on time and provided service with complete dedication. Thank you.
11-Nov-2020
Product or service reviewed: TWO heat pump HVAC units, blowers, propane gas backup and tankless water heaters
Phenomenal job done by Ray Litwin and the crew, from sales to installation! With two older heat pumps using electric back-up heating ($$$$$), the decision was made to upgrade the heat pumps with propane back-up, and replace the electric water heaters with propane tankless heaters. This was a big project involving two systems along with coordinating an underground install of a 1000 gallon propane tank, along with preparation for a whole house back-up generator to be installed in the near future. The crew was professional and super friendly, going out of their way to ensure everything was done to perfection. They never left a mess and cleaned up daily for the entire week they were here.
11-Aug-2020
Product or service reviewed: Outside compressor was not working
Called around 9:00 in the morning and by 12:30 pm, a technician was working on the outside compressor. Very professional, punctual, and reasonable prices. Ray Litwin will be my HVAC service provider moving forward.
03-Aug-2020
Product or service reviewed: Mitsubishi ductless air conditioning.
We have nothing but good things to say about your company and employees. Questions were always answered and everything explained to us. I would recommend your company to any one thinking about doing this. So glad to have our home comfortable in this hot weather. Thanks.
03-Aug-2020
Product or service reviewed: Mitsubishi Split system
I am a 74 year old still working as a construction superintendent. 54 years in this business and I have seen all types of work. I left my house at 5:45 am and returned to a beautiful well cooled house which I built myself. In all my years, I have never seen such detail in perfection, house was spotless, and the units outside were positioned exactly as we had discussed. The 4 interior units were done to the same perfection. They set out the four hand controls by the light switch in each room. Perfect again! I can't say enough about how they made this so easy for me, and I now return from a day outside in 100 degree heat to a beautiful controlled air conditioned house. From beginning to end was perfect with the inside staff handling my rebate which I received in 4 weeks. I am now convinced, there are still a few great contractors out there. David Marmer
06-Jul-2020
Product or service reviewed: Furnace and AC Unit purchased
Extremely satisfied with the whole process of replacing old unit (furnace and AC) done by Ray Litwin's team. Right before vacation the AC unit stopped working. Was able to get quote and setup installation date while on vacation with ease! Returned from vacation with date and time of installation. Installers were on time and very professional. Installation was completed and tested as described during initial conversations. I would highly recommend Ray Litwin's Heating and Air Conditioning to anyone!! Great job!
25-Jun-2020
Product or service reviewed: Mitsubishi Mini Split System
I could not be Happier with Sales, Installation and Product!! Excellent Installers & Technicians. Prompt, Well Organized, Polite and Clean. Thank You
William McGuire
Levittown, PA
10-Jun-2020
Product or service reviewed: heat pump and furnace
Extremely happy with our technicians. Salesman was excellent. Extremely flexible with scheduling. Will highly recommend to anyone in the future
Steve Roeper
Warminster, Pa
06-May-2020
Product or service reviewed: New carrier furnace and air conditioner
All the way from price quote to installation I have all wonderful things to say. I wish every company was like this. Completely professional, knowledgeable, pride in company. I was sent a professional , detailed proposal, Matt took several calls from me to answer questions, emails were acknowledged as well. Office staff was kind, cheerful, and friendly and efficient. The day of install 4 trucks showed up with at least 5 workman. Everyone was friendly, respectful of me and my home. They knew what they were doing and seemed to really enjoy each other and their job. They did a super job of cleaning up. It was like they were never there. I would 100% recommend this company
01-May-2019
We recently had an emergency with our hot water heater. Having positive and satisfying results several years ago with the installation of our furnace and air conditioning units we immediately called Ray Litwin Heating and Air Conditioning for this most recent problem. The office staff was very understanding and sensitive to our needs. Within an hour a service representative arrived, reviewed the situation, emptied the remaining water from the tank and helped with some of the cleanup. Twenty-four hours after our initial phone call a new gas fired hot water heater was installed allowing us once again to take a warm shower and other household necessities! We commend everyone who was involved in assisting in this emergency. The entire staff are professional and efficient. We highly recommend Ray Litwin Heating and Air Conditioning to all our family, friends and neighbors.
Bob and Sue K.
Levittown, PA 
29-Mar-2018
Product or service reviewed: referral for service on my Gas Furnace
On Tuesday morning it was discovered the furnace was not working and house temp was below 62 degrees. I called the main number and explained my issue and expressed concern for my 92 year mother as she lives with me. The receptionist was very pleasant and expressed her understanding, but they had no one available to service the emergency call. It was at this point the receptionist give me the referral to another contractor who maybe able to help. I placed the call and service was provided promptly and the gas furnace is good as new. My reason for the 5 stars.... Ray Litwin's staff efforts to refer another quality contractor is only equal to Macy's Santa Claus... Thank You Rich Kolenda
Richard Kolenda
Fairless Hills
11-Mar-2018
Product or service reviewed: Burnham heating system
Matt, Jeff and the other gentlemen that installed our heating system were truly professionals. They were extremely clean, well spoken, very mannerly and hard working. We can't say enough nice things about all of them. They went out of their way to make sure we were satisfied with everything. Will recommend them to everyone.
Gwyn & Colm McKavanagh
Levittown, PA
16-Jun-2017
Product or service reviewed: replaced central AC
The installers were on time and very friendly. Answered all our questions.
16-Apr-2017
Product or service reviewed: Energy Kinetics System 2000
Sales and installation were completely professional with no surprises. The installers were friendly, respectful and concerned that I was satisfied.
Mark Schupsky
Levittown, PA
25-Mar-2017
Product or service reviewed: Replaced AC system
Installers were on time, professional, courteous, answered all of our questions, and left the area clean and secure. Thank you!
31-Jan-2017
Product or service reviewed: Oil furnace repair
Knowledgeable & experienced staff ! Highly recommended !
28-Jan-2017
Product or service reviewed: Coleman Heat Pump
First class service and installation from start to finish. Would gladly recommend Ray Litwin HVAC to my family, friends or neighbors.....
14-Nov-2016
Product or service reviewed: Boiler replaced
The guys were great and professional and did a awesome job. They showed up early and even laid covers down to protect my flooring. Nice to know with winter weather coming I have a brand new heating system and a HVAC company I trust.
09-Aug-2016
Product or service reviewed: Carrier air conditioner
Your technician Danny that was sent to install an air conditioner was extremely helpful . He answered all the questions I had regarding the new thermostat, air conditioner and services. Also let me know that the PECO device hooked up to our old unit was not really any benefit since it would make the air conditioner actually work harder and less efficiently. He was very professional and customer oriented. Would recommend Litwin's to anyone in a heartbeat!
06-Jun-2016
Product or service reviewed: Purchase and installation Mitsubishi Split AC Syst
I had the pleasure of meeting Matt Litwin at my home on Nov 2014. I wanted a ductless AC system for my home. Matt gave me a proposal which turned out to be the best of 3. I was at first reluctant to proceed. However we were so pleased with the installation and operation of this system we decided to go ahead and add 3 more inside units. Once again 3 more Estimates and once again Letwins won out. The Installation team Kyle, Jeff and Chris were just that a team. It appeared each had an assignment and they continued to work until completed. They kept me informed and answered all my questions. I should note before they started a tarp was laid out throughout the house to protect the floors. These guys were great I just can't say enough. The girls in the office were also the greatest. Cindy who would direct me who to talk to, Michelle informed us as to scheduling and last but certainly not least Judy who helped me with financing and explained to me the Warranty and registration and their office would handle every thing . Judy stated they would even apply for the rebate. I really didn't have do anything. I am totally please the total operation. I would not hesitate to recommend Litwin Air Conditioning and Heating to anyone. I can find no negatives with regard to these Professionals.
Chuck W
Levittown Pa. 19055
17-May-2016
Product or service reviewed: Service & Product
Last summer I had to replace the HVAC and Boiler units in a recently purchased 40 year old home. My neighbor had recommended Ray Litwin to me after he had a great experience the prior year. Our entire experience with the Ray Litwin team was AWESOME. The customer service team, sales team and installation team are among the most professional and nicest people that I have ever dealt with. The sales team presented several different options and recommendations based on my plan for the house. The craftsmanship of the installation team was outstanding. Ray Litwin was not the cheapest bid I received, but they offered the greatest overall value to me in making such a significant purchase. Since moving into my house 18 months ago, I have worked with a lot of contractors, but none of them have measured up to our experience with the Ray Litwin team!
23-Feb-2016
Product or service reviewed: Oil Furnace repair / service
We have used Ray Litwin's since purchasing our home in Levittown. I have never once had a bad experience, they have come out after hours many times and stayed until 9/10 pm to get our Hester going. We recently had been going through a lot financially because our youngest had been sick and in and out of the hospital and they were kind enough to put us in a payment plan ! There aren't too many companies kind enough to work with their customers the way they do! Thank you again !!!
Stacy M.
Levittown , PA 19057
24-Nov-2015
Product or service reviewed: PURCHASED CARRIE INFINITY HEATER AND A/C
Our entire experience with your company has been wonderful. From office staff to technicians. All were very knowledgeable and we were well pleased with installation and all the paperwork from the office was completed in an efficient manner. Judy was wonderful. Technicians and office were always willing to answer any questions. Could not do enough for us. Never acting like it was a problem to help us. I highly recommend you to all of my family, friends and neighbors. Pam Bergey
15-Sep-2015
Special thanks to Cyndi & Kenny! Kenny took the time to explain the operation of my system so I understand how it works. He took his time and did a great job. Cyndi was courteous, friendly and knowledgeable. Thank you for the good work and friendly staff.
15-Sep-2015
Special thanks to Cyndi & Kenny! Kenny took the time to explain the operation of my system so I understand how it works. He took his time and did a great job. Cyndi was courteous, friendly and knowledgeable. Thank you for the good work and friendly staff.
15-Jun-2015
The technician came in to see if he could figure out why our outside air conditioning unit wasn't working. He checked the inside unit first to see if there was any blockage. Once he saw there wasn't any he checked the outside unit. He was able to figure out pretty quickly that we had a leak which caused all of the refrigerant to leak out. He was able to fix the leak and replace all of the needed refrigerant.
Overall, I would rate this company very highly. I was told over the phone that a technician would come between 8 and 9. He showed up at 8:10. The company was upfront with the cost of labor and told me how much they charged as soon as I made the appointment. The technician was very knowledgable and kept me in the loop constantly. He told me what he was doing and why he was doing it. Once he figured out the problem he was able to articulate it to me easily. He explained how much it would cost right away and asked me if that would be okay with me. It took him 2 hours from start to finish which I thought was great timing. I thought the price was very reasonable considering I was only charged for the labor and the cost of the refrigerant. I would definitely use this company again if I had any issues or recommend them to anyone.
13-Jun-2015
All personnel - high level of professionalism and technical ability. They answered all my concerns with total satisfaction. Also took the extra effort beyond the scope of work to ensure total satisfaction of my needs. Completely and totally satisfied and would recommend to other family, friends, and neighbors.
26-Aug-2014
Product or service reviewed: Complete HVAC System
I was referred to Litwin HVAC from an energy auditor I employed that had worked with them before and spoke very highly of them. They did a detailed analysis of my home's needs and came-up with several equipment options that we reviewed. They were very patient and answered all of my questions. The final solution was a complete upgrade of my home's HVAC system, which involved replacing the old oil furnace for a high-efficiency oil furnace, swapping out an old central A/C unit for a high performance heat pump, and replacing an electric hot water heater with a high-efficiency heat-pump hot water heater. In addition, the energy auditor had numerous other recommendations to improve the insulation and interior ventilation of the home, and Matt worked to identify a great insulation team and a high quality carpenter to perform all the other work. Matt and the entire Litwin HVAC crew did a great job installing the new systems, which was two day's of solid work. They made sure everything was removed properly, installed correctly, and did a great job cleaning-up and making sure everything worked top-notch. Even the building inspector that reviewed the final work noted how well everything was done. As a result of their great work, my electric bill is down about 30% for my summer usage!!! Huge savings for us,l and I expect big savings in the winter as well. I am very impressed with their knowledge and professionalism and would highly recommend them to anyone.
18-Aug-2014
Product or service reviewed: Troubleshooting an AC electrical problem
Hello, I just wanted to let you know what a great job two of your employees did. I have been having a problem with my AC for the last couple of years. The last time when you serviced my AC the man could not find the cause of the problem since it was working when he finished. The problem was getting worse year after year. I would have to replace the fuses to get it started. On Tuesday night after returning from vacation I came home to no AC. Changing the fuses only lasted for a few minutes. I called Wednesday morning and within an hour I had a service tech at my house. He was troubleshooting the same problem from years ago and again could not find the cause. Another tech then arrived and check it out from head to toe including checking out the breaker panel. A part that was starting to fail was replaced and it worked for a couple of hours. My daughter called me on my way home from work to tell me it wasn't cooling again. I called on my way home and 2 minutes after I arrived home the service tech was at my door. I don't thing he was there more than 5 minutes and the second tech showed up. They spend 2 hours checking the circuits and amps and giving it the once over again. They narrowed it down to the breaker box outside my house. My AC has been running great since Wednesday night. I just want to let you know what a great job George and Dan did working on my AC. Please let them know that I really appreciated the time and effort spent in troubleshooting my problem. I would give them both a raise or at least let them know the customer appreciated what they did.
Mike did an excellent job and was very knowledgeable and pleasant -- a credit to your company.
I just wanted to take a moment to express my immense gratitude for all of your help and generosity regarding our heater situation. I was so relieved when my husband informed me that you would be out the very next morning to install our new heater. Being that I have two small children it's not easy being without heat and hot water. And just when I think things can't get any better, the installation went off without a hitch. Everyone was so kind, courteous and quiet. It is such a breath of fresh air to know there are still companies out there who consider quality workmanship and trustworthiness important attributes. I cannot thank you enough.
Bob just left our house and was able to pinpoint the problem with the Lennox heater. He was very precise and was able to find two problems which now have been resolved, thanks to his careful work. We were so grateful today that it wasn't a bigger problem and truly appreciate his honesty. Bob certainly knows a lot about the heater and we would like to request him again if other heating/air conditioning problems arise. You should be proud that employees, who represent your name, are so considerate.
Nancy and Richard Murrills
Thank you for a job well done. This was certainly one of the more successful projects we've accomplished at the Philadelphia Mint, a very nice end product and good value for the Mint.
Roberto Mata
United States Mint
Chris S. was kind and informative! He did a great job!
George,
Thank you for getting [the job] done before Christmas.
The mechanics that came to my home were great. They are professional, personable and I trusted them in my home when no one was at home.
Last October you installed a central air system for me in my home on Dogwood Drive. I was impressed enough with your personnel & quality to enter into a maintenance agreement for my heating system.
My first contact was with your office people. I believe one of their names was Judy. Always friendly. Always helpful, knowledgeable & efficient. I've been in my house for 8 years & prior to today, Meenan has been doing the service/maintenance work.
Today Dan C. showed up & surprised me. He was friendly & respectful. His work was neat, clean & thorough. No one had previously cleaned the chamber or chimney pipe. No one else gave thought to oil lines or pump pressure. No one else had ever cleaned the boiler casing before they left. Impressive.
Thanks to your people & keep up the good work.
Hi Judy,
Just wanted to let you know I received the paid invoice. So far everything is great. I will be stopping by in the near future to drop off that gift card for the guys. Also, just so you know, I sent an email to the financial agency in regard to how nice, professional and courteous Ray Litwin's was during this entire process. I told them you guys make them look good....LOL.
George B. & Chris S. did a very good job! Both were professional and knowledgeable.
I am excited to recommend Ray Litwin Heating and AC for any of your service needs. In today's service industry it is my pleasure to tell you how competent, reliable, knowledgeable and pleasant Ray and his servicemen are to deal with. This company goes above and beyond any expectation, you can imagine. If you have an issue they are there instantly, especially if it is an emergency. Factually speaking, with other companies you can wait anywhere from 8 to 24 hours for emergency service. Another very important aspect of this company is they are honest and reasonable. Thanks so much, Ray and employees for being so outstanding.